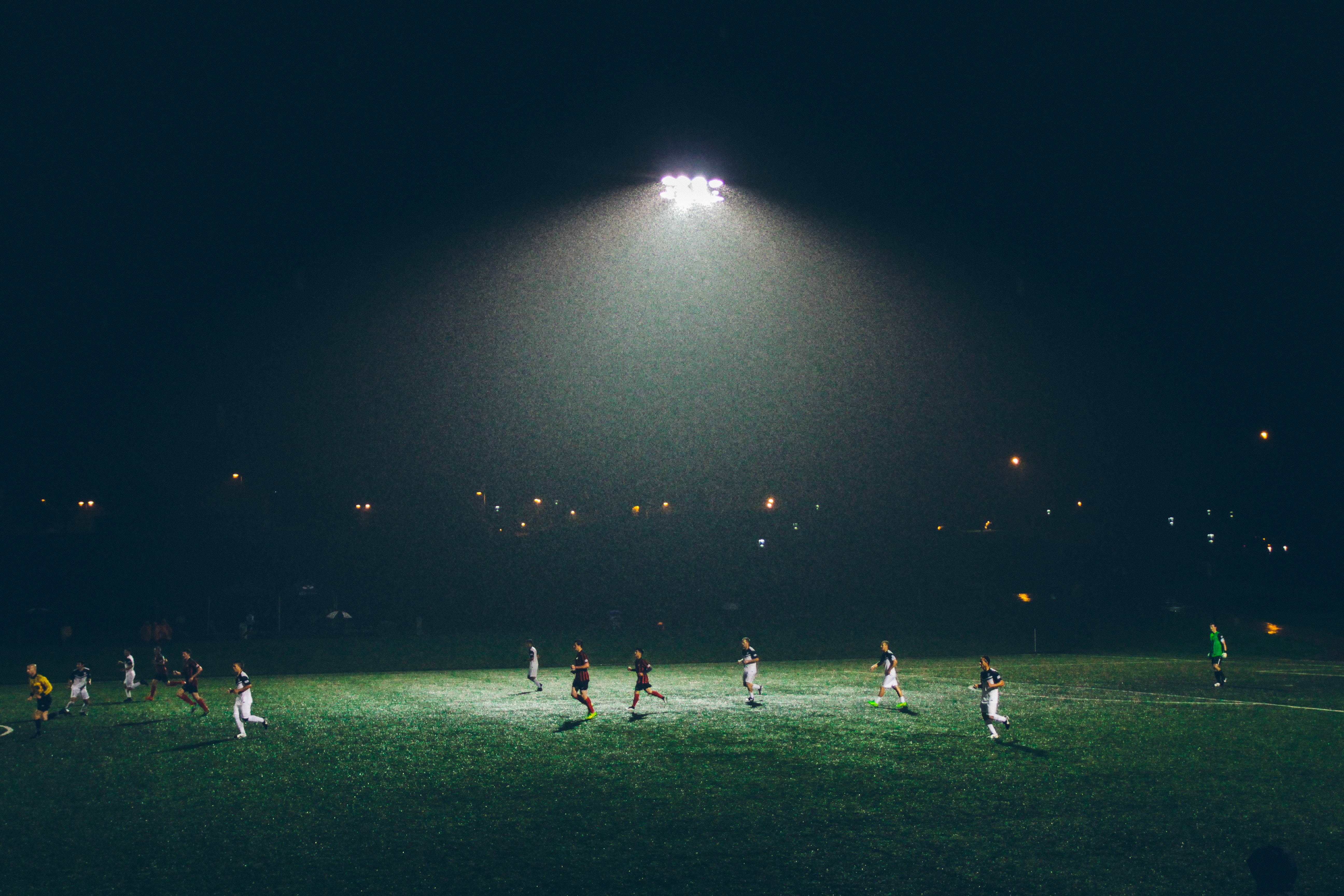 Spring Registration Open!
Scroll to the bottom to see which leagues still have space!
2023 Summer Registration Dates (for leagues beginning in early summer)
Priority Registration: May 1st until NOON on May 8th
Open Registration- starts at 12:15pm on May 8th
Individual Registration- starts at 12:15pm on May 9th
⚽ General Information
Urban Rec Fraser Valley's outdoor soccer leagues are co-ed and played 7-aside. This fun and social league is played on fields that are half the size of full-length soccer pitches – so don't worry if your cardio isn't where it used to be! Teams will be play one game on the same night each week and games are played in one-hour time slots with two 25-minute halves.
Our soccer leagues are offered with different skill levels in mind. Register your team for Recreational, Intermediate, or Intermediate Plus. Registering for the appropriate skill level means that everyone is more likely to have a better time! See below for more details on the skill levels.
ℹ️ League Information
Upcoming league information will be posted below as bookings are finalized (additional leagues may be posted closer to the registration date). Not all leagues may be offered in each season due to facility unavailability. Not all leagues may offer individual registration. For a listing of current/upcoming leagues, please scroll down to the bottom of the page – click on the + sign for more info about each league, including when registration opens. Individual registration will start the day after open registration begins.
Don't see the league you were looking for? This means that the league is either SOLD OUT (and hidden), or is not offered this season.
👕 Uniform Policy for Soccer- in effect for all outdoor soccer leagues! (see our Policies page for details)
Soccer teams are required to wear uniforms of the same colour with each player having a different jersey number. Forunately, we have a great place for you to get your uniforms done – URSTORE.
Please note the following:
Yes, we noticed the name could be perceived as part of Urban Recreation but no, we don't have any stake in the company.
However, we do like their products and collaborated to create some competively priced offerings for our soccer leagues.
You don't have to use them- but you do need to adhere to the policy.
Click here to see their packages, find out about the costs and to get more info.
🦶 Skill Levels
Not sure what skill level to register your team at? Click Skill Level Descriptions to see a description of what the different skill levels are like in Urban Rec!
😊 Individual Registration!
Don't have a team of your own but want to play? Try individual registration!
Register for a team consisting of other individuals such as yourself who are also looking for a team
Individual registration may not be offered for all leagues
All individuals' teams are registered as recreational and placed in the lowest division available for that league to start
More sklled players are welcome to join, but please be aware of that individual teams are generally a lower skill level
For more info, click on our Individuals' Teams Policy and our Individual FAQ section.
Further questions? Click on these links:
Soccer FAQs
Soccer Rules
Urban Rec Policies
Still haven't found what you're looking for? Drop us a line at [email protected] or call us at 604-879-9800.