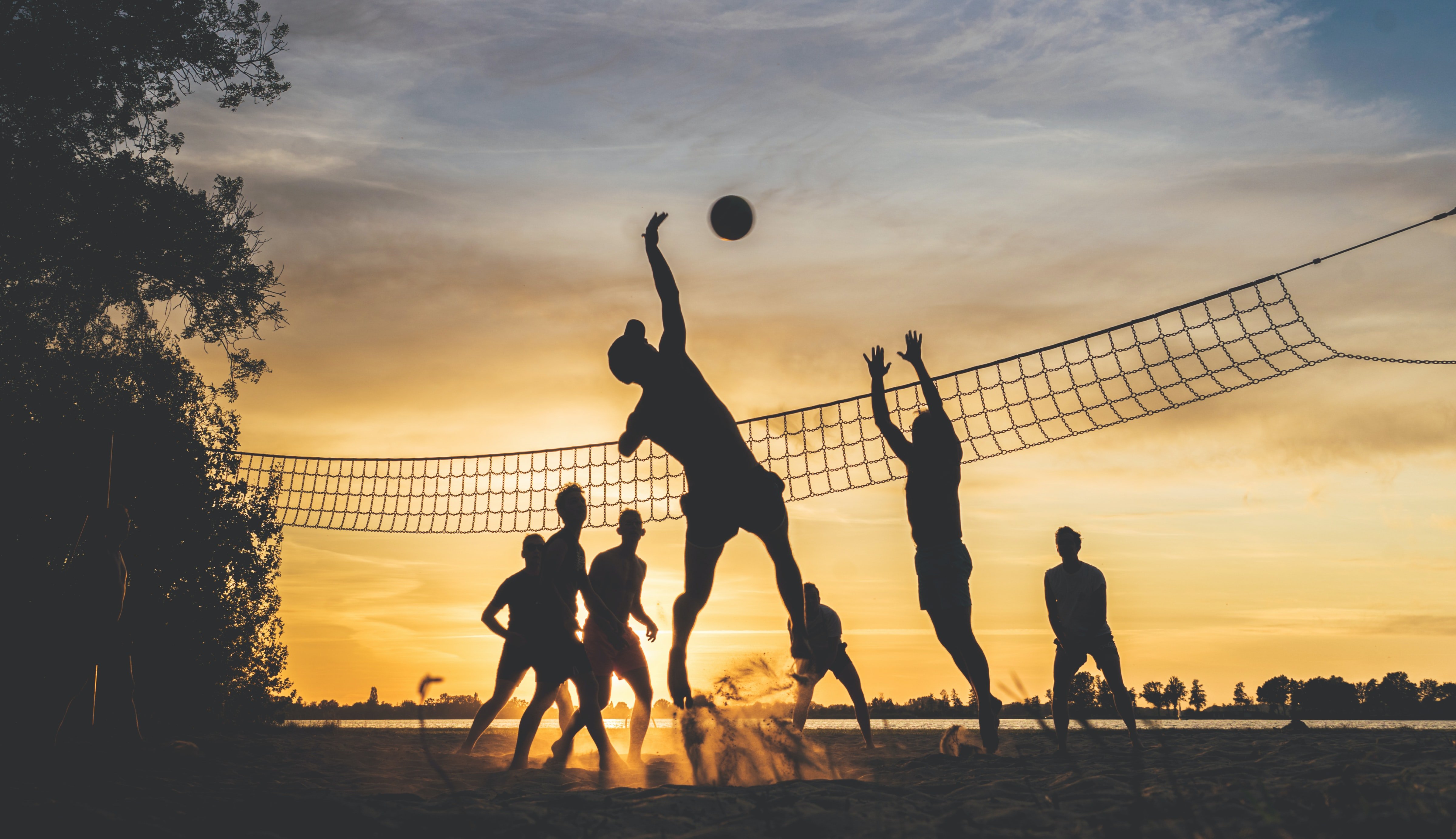 Thank you everyone who joined us this summer! See you next year!
Check back here in March 2024 for spring/summer info.

As league details are finalized for each season, they will be posted at the bottom of this page.
🏐 General Information
Join us for coed 4s and 6s beach volleyball at various locations throughout the Fraser Valley.
Teams play 3 matches per night
All leagues are coed and require at least 2 women and 1 man on the court
BEACH VOLLEYBALL LEAGUES WILL RUN RAIN OR SHINE. Only in exceptional weather circumstances will the leagues be cancelled.
In the event games are cancelled, teams will be contacted by Urban Rec- however, if you are unsure if games are still on due to extreme weather conditions, please call our weather hotline at 604-878-RAIN (7246). The line will be updated at 4:30pm.
ℹ️ League Information
Scroll down to see which leagues are offered (once league offerings are finalized, they will appear at the bottom of this page). If you do not see a league listed, then it is sold out or not offered this season.
Most leagues will start at 6:05pm- please show up early and be ready to play at that time
Monday leagues WILL be scheduled to play on holiday Mondays
✋ Skill Level
Beach volleyball leagues are offered with different skill levels in mind – recreational, intermediate, and intermediate play. Not sure what skill level to register your team at? Click Skill Level Descriptions to see a description of what the different skill levels are like in Urban Rec! Note that some leagues may only have one division due to limited capacity.
😊 Individual Registration!
Don't have a team of your own but want to play? Try individual registration!
Register for a team consisting of other individuals such as yourself who are also looking for a team
Individual registration may not be offered for all leagues
All individuals' teams are registered as recreational and placed in the lowest division available for that league to start
More sklled players are welcome to join, but please be aware of that individual teams are generally a lower skill level
For more info, click on our Individuals' Teams Policy and our Individual FAQ section.
Further questions? Click on these links:
Beach Volleyball FAQs
Beach Volleyball Rules
Urban Rec Policies
Still haven't found what you're looking for? Drop us a line at [email protected] or call us at 604-879-9800.