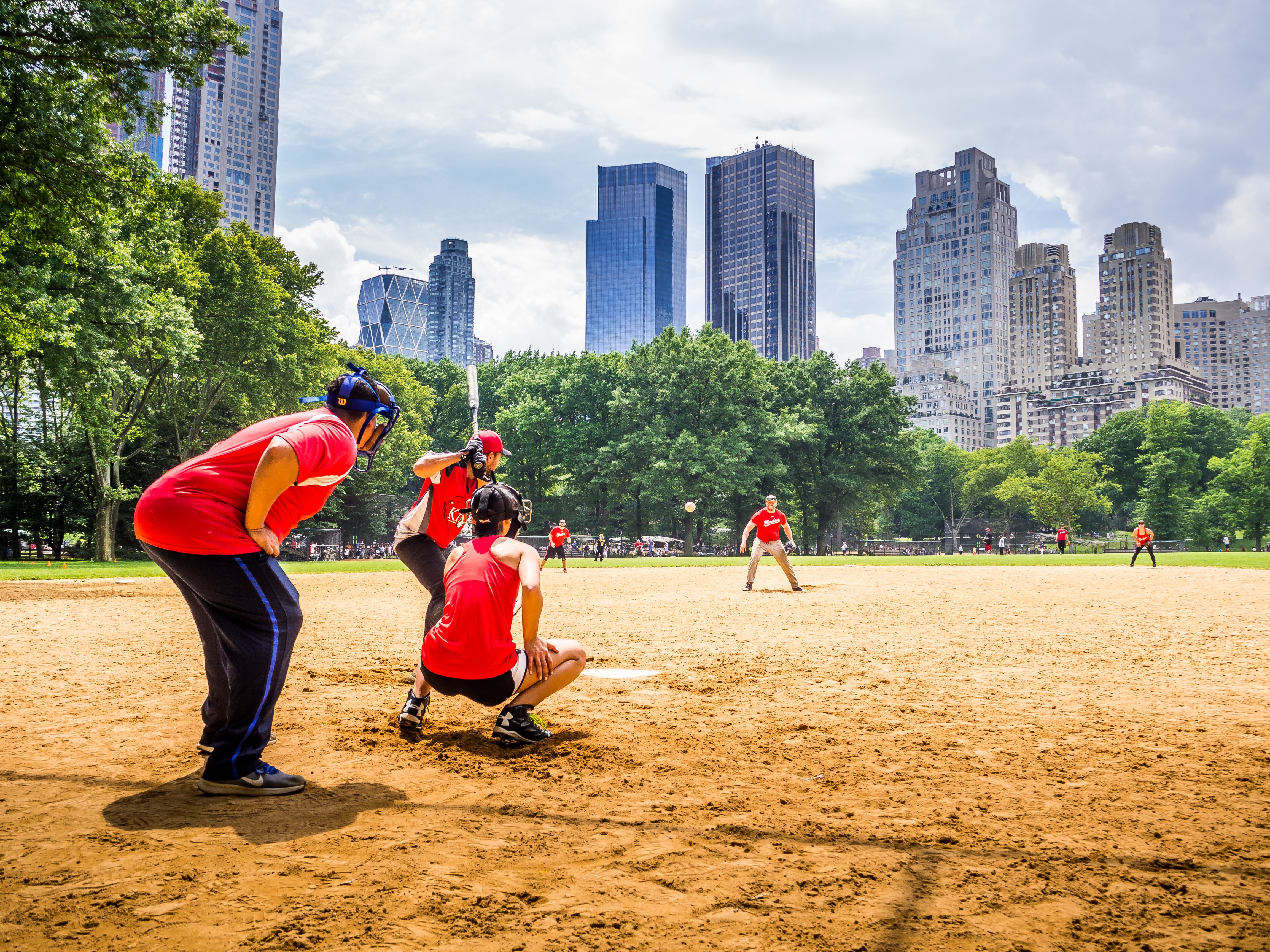 Thank you everyone who joined us this summer! See you next year!
Check back here in early March 2024 for spring/summer league info.
🥎 General Information
Urban Rec offers a variety of softball leagues during the spring/summer season (one long season) as well as a Sunday fall league.
All leagues are coed requiring at least 4 women and 1 man
A full lineup consists of 10 players in the field (however, teams can have more than 10 batters)
Games are 7 innings in length or 90 minutes- whichever ends first
For some leagues, the fields utilized each week may vary over the course of the season
🏏 Equipment
For some leagues, bases may be provided by Urban Rec. For other leagues, each team will be required to have their own set of bases. Check specific league information for details (once it is posted).
For leagues where teams must have their own bases, the home team on the schedule will be responsible for bringing and setting up the bases for their game.
For leagues where bases are provided by Urban Rec, the home team in the first game of the day is responsible for setting up the bases, and the losing team in the last game of the day is responsible for cleaning them up.
😊 Individual Registration!
Don't have a team of your own but want to play? Try individual registration!
Register for a team consisting of other individuals such as yourself who are also looking for a team
Individual registration may not be offered for all leagues
All individuals' teams are registered as recreational and placed in the lowest division available for that league to start
More skilled players are welcome to join, but please be aware of that individual teams are generally a lower skill level
For more info, click on our Individuals' Teams Policy and our Individual FAQ section.
Further questions? Click on these links:
Softball FAQs
Softball Rules
Urban Rec Policies
Still haven't found what you're looking for? Drop us a line at [email protected] or call us at 604-879-9800.