We are excited to be offering indoor soccer this winter! Please note, at this time, in order to participate in indoor sport leagues, you must be fully vaccinated and show your proof of vaccination as well as a government issued photo ID when you arrive to play. We will provide updates if there are any changes to these protocols.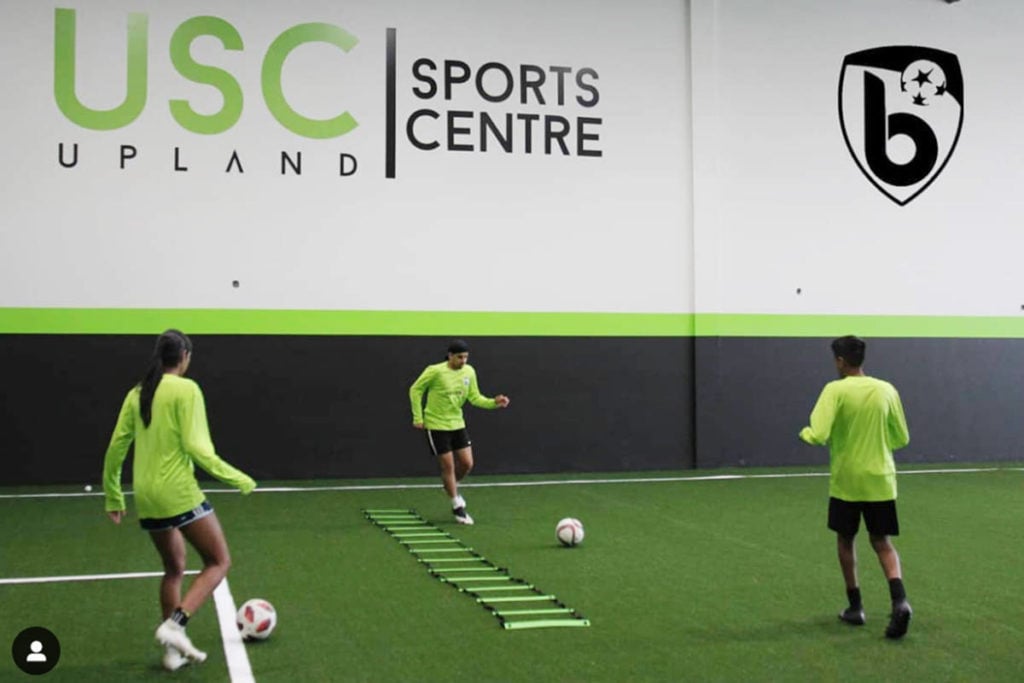 ⚽ General Information
Urban Rec Indoor Soccer - fun, social, and warm! Urban Rec Fraser Valley will be offering indoor co-ed soccer at various locations across the Fraser Valley, starting with Surrey! Our indoor soccer leagues are coed and 5-aside. Your team will play a one-hour game each week consisting of two 25-minute halves.
These fun, social leagues are open to all skill levels and and require that two of each gender are on the court at all times. Depending on the location, game times are generally between 6:00pm-11:00pm and teams must be able to play at any time slot between 6:00pm-11:00pm as the schedule of games will vary time slots each week. Please check your specific league information for the game times for your location.
All teams that sign up for Urban Rec indoor soccer will have priority registration for the subsequent season in the same league.
ℹ️ League Information
For a listing of current available leagues, please scroll down to the bottom of the page (leagues not listed are either SOLD OUT or not available)
Don't have a full team of your own? Join as an individual player! Click on the following to find out more about registering as an individual:
Individual Player FAQs Individual Teams Policy
Note- not all leagues may offer individual registration.
🦶 Skill Levels
Not sure what skill level to register your team at? Click Skill Level Descriptions to see a description of what the different skill levels are like in Urban Rec! All individuals' teams are registered as recreational and placed in the lowest division available for that league.
💭 Final Thoughts
All Urban Rec leagues follow the Urban Rec policies. Click here to see all of the Urban Rec policies.
For more information, please contact us at [email protected] or 778-870-3777.